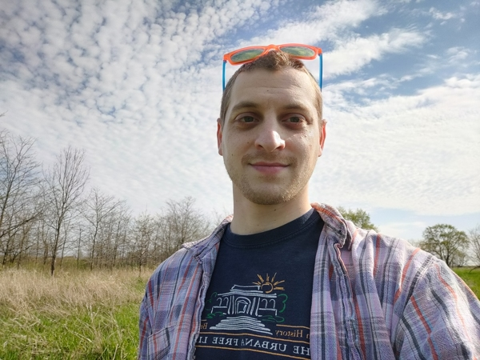 Profile
Daniel Kitron is a left-of-liberal Israeli-American secular Jewish empath who reps Urbana, IL and Atlanta, GA and now calls Los Angeles home. Dan grew up immersed in comics like Calvin & Hobbes, cartoons like Invader Zim, and the Pokémon and Harry Potter crazes, and began writing and creating stories, original games and comedy sketches at a young age. Danny wrote his first feature-length comedy script at age 17 and studied Dramatic Writing at the Savannah College of Art & Design.
Dan-o served as Lead Writer on season 1 of a live-action YA comedy-adventure series in pre-production with Emagine Content. He is now writing development materials and scripts for multiple animated series in development with King Bee Animation. Dandan also serves as Assistant Film Festival Director of the Atlanta Children's Film Festival and is pursuing a Masters' of Public Affairs at Indiana University. His goals are to create mold-breaking content that delights and inspires, and to make the world a better place.
Daniel is represented by Kate Cook of KMC Talent Agency
AVAILABILITY:
I am currently available for scriptwriting and related work. If you're making a kids/family/animation project, something sci-fi, fantasy or high-concept, something educational, or anything involving comedy, look no further!
I have an array of original scripts and pitches available in various formats, genres, and states of development and for various age groups.
Thanks for reading!